NEOTISS provide differents markets with titanium Welded Tubes, Stainless Steel Welded Tubes, NEOTISS™ HPT Finned Tubes...
This section embraces a wide range of applications
Offshore Platforms:
Well stream coolers
Compressor intercoolers
Purified Terephtalic Acid (PTA) plants
Liquefied Natural Gas (LNG)
Natural Gas Liquids (NGL)
Liquefied Petroleum Gas (LPG) plants
Refrigerant condensers
Compressor intercoolers
Refrigerant-process coolers
LNG vaporizer
Air Conditioning & Refrigeration
Refrigerant condensers
Refrigerant evaporators
All of these applications require tubes able to resist corrosive and high-temperature operating environments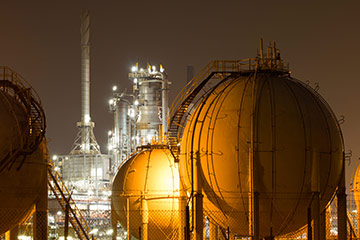 Product & Solutions
Titanium Welded Tubes
Our titanium welded tubes offer unmatched corrosion resistance combined with high mechanical properties. They can be manufactured in very thin wall gauges saving both on cost and weight.
Stainless Steel Welded Tubes
NEOTISS provides a wide range of grades and sizes such as austenitic stainless steel, ferritic stainless steel or duplex. Our tube welding technology guarantees the best dimensional and metallurgical characteristics for your tubes.
NEOTISS™ HPT Finned Tubes
We supply NEOTISS™ HPT Finned Tubes, a finned tubular solution which increases surface exchange area by at least 3 times. This improved heat transfer results of lower and size of the heat exchanger.
More than 20 LNG trains delivered