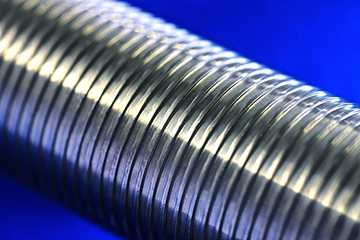 We provide NEOTISS™ MSR Tubes, finned welded stainless steel tubes for MSR. Each order is unique and every tube delivered has been produced, inspected and packaged.
Material: Ferritic Stainless Steel 439
Design: Finned Bent or Finned Straight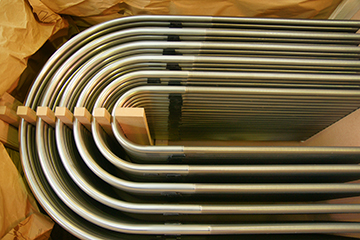 Benefits
Since 1983, we have significantly contributed to the improvement of MSR tubing quality and performance. Our R&D teams have been key actors in the development of an optimized TP439 material, ultimately chosen as the industry-wide new standard material due to properties that work best under the operating conditions of an MSR.
We then developed our own finning process which allows enhancement of the outer tube surface by creating integral low fins which consequently increase the overall heat transfer performance of the tubes. Our NEOTISS™ MSR Tubes meet the most stringent nuclear specifications.
All our MSR tubes exceed industry standards for quality. In addition to close monitoring of strip suppliers, our in-line process control including high-end non destructive testing certifies quality by immediately detecting and rejecting any possible defects.
By being part of the technological development of MSR tubes, we are able to target critical points of the manufacturing process and we have experience that is unmatched in MSR tube fabrication.
NEOTISS™ MSR Tubes (dimensions and profiles)

MSR Tubes in more than 160 nuclear power plants.