Creative solutions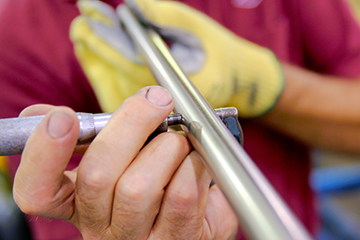 Client proximity is our pride. NEOTISS assists its customers with creative solutions to support their most critical projects.

We can help design a project and recommend the most applicable technical specifications and best available services.
For example, we can offer exclusive services through long-term agreements and collaborative planning: secure price and availability of raw material, optimize logistics or deliver production flexibility.

In other instances, for your most demanding projects (long tubes, stringent transport and storage conditions or specific tube installation), we can develop and produce customized packaging solutions.

Our ultimate goal is to deliver the best service to lower your total cost of ownership.