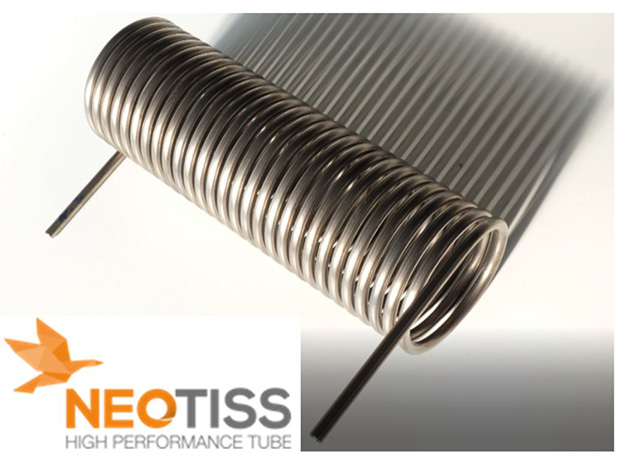 | | |
| --- | --- |
| Spiral Tubes (Download our borchure) | |
NEOTISS has extended its expertise in transforming hard metals through the development of spiral tubes used in coaxial heat exchangers. These types of heat exchangers are widely used when compactness and high performance are required in markets such as Heating Ventilation Air Conditioning.
In agressive environment, differentiated alloys such as stainless steel, nickel base alloy and titanium can be required. NEOTISS has used its knowledge of hard metals transformation to develop this new range of product which could benefit Customers looking for high quality suppliers.