NEOTISS, world leader in thin welded tubes, serves all industry markets from power generation and desalination to process, automotive or aerospace.
We supply tubes in titanium, austenitic and ferritic stainless steel, but also duplex and specific high alloys grade in a wide range of dimensions and designs.
Tubes can be straight or U-bent and smooth or with enhanced surface (corrugated, low finned, helix and inner ribbed).
Furthermore, tube shape can be cylindrical, oblong, square or rectangular with length ranging from 10 centimeters to 25 meters.
Thanks to our extensive range of products, we can deliver the most suitable tube design for each type of application.
NEOTISS has more than 40 years experience and a long list of worldwide references.
We are a worldwide player with production capacity in four countries (France, USA, China and India) and sales representations in several countries.
Our innovation team deploys extensive research programs in two directions:
Product to enhance the performance and longevity of our tubes in the toughest environments

Process to optimize the production process, including non destructive testing methods and premium packaging solutions
With our presence in 4 countries, we are close to customers all around the world enabling response to their needs with the most appropriate product ranges and services.
Our history
1976 French Les Laumes plant built to serve the French Nuclear Program
1996 Creation of Changzhou plant in China to address Chinese market
1997 Morristown plant in the USA (Tennessee) joined the company through the joint venture between at that time Valinox Welded and Timet
2006 Acquisition of Hyderabad plant (at that time CST Limited) in India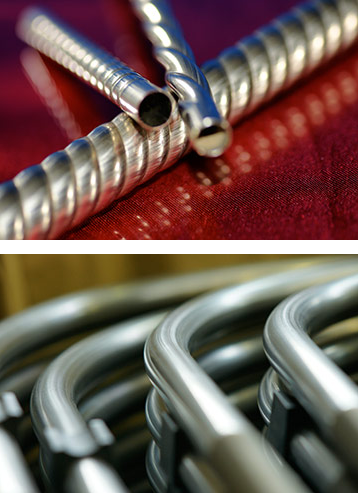 They trust us