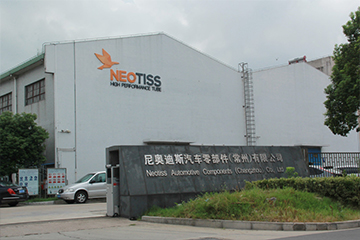 Neotiss is based in Changzhou, in the Jiangsu province.
Our Chinese plant produce high quality welded tubes in stainless steel and titanium, straight and U-bent for the power generation, desalination, chemical and petrochemical processing and also the automotive industry.
Neotiss has especially a large localized offer for Chinese Nuclear Market: titanium condensers, stainless steel condensers as well as HP and LP FeedWater Heaters.
Our Changzhou tube plant is certified ISO 9001: 2008, PED Certificate and for automotive manufacturing the plant is certified IATF 16949:2016.
Get in touch with us
Neotiss Tube (Changzhou) Co. Ltd.
No.1 Paris Rd, Weicun, Chunjiang Town, Xinbei District
213127 Changzhou, Jiangsu Province
CHINA
Tel: +86 519 8571 3100 / +86 519 8517 8621
contact.chn@neotiss.com
Main Chinese Customers: